Today's windows and doors are increasingly more technologically advanced and are continuing to evolve as the drive for energy conservation continues. Modern windows and doors require advanced sealing solutions to insulate the joint and so maintain their overall efficiency, whilst preventing energy losses and avoiding thermal bridging around the frames.
We have a comprehensive range of products and offer advice on installation and sealing options. Our range of joint sealants for windows and doors is fully integrated, healthy for living and offers durable solutions for the complete building envelope on both new-build and renovation projects.
Window and door sealing – a special case
Window and door sealing is an important discipline within façade sealing. The point at which the window and door frame meets the wall is particularly prone to weather and air leakage. Leaky internal window/door connecting joints can cause damp air to penetrate into the joint area and condense. This will result in moisture damage and mould formation.
The solution-based approach for air-tight window and door sealing can be summed up using the 3-layer model: the inner seal is airtight, the mid-section provides thermal and acousitc insulation and the external seal is resistant to driving rain and more open to vapour diffusion than on the inside.
Trusted Sealing Solutions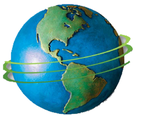 In both the UK and Europe, our brand illbruck is one of the market leaders in window and door sealing solutions. illbruck is a brand of tremco illbruck, a worldwide manufacturer and service provider of energy efficient windows and installations and other high performance building materials.
illbruck has sold more than 100,000 km of tape - that's enough to go around the world 2½ times!