Traunreut, Germany – For strong connections
tremco illbruck is one of the leading manufacturers of hybrid adhesives and sealants in Europe. Even ten years ago, as one of the first in the market, we decided to focus on pioneering hybrid technologies. Today, a large proportion of our range is based on this technology platform. Two key features characterise hybrid products: they are more compatible with health and the environment, as they are free from isocyanates and solvents. This means that many new applications can be configured for construction and installation.
Hybrid polymers are developed and finished in our technology centre for sealants and adhesives in Traunreut. The significance of this location was made clear through the 5.5 million euro investment in 2017 – and when the production capacities were doubled. This means that a great deal can be achieved where research & development activities are concerned under the leadership of Dr. Michael Futscher.
Hybrid polymer – a multi-talented product
The focus in Traunreut is clear: to define the adhesives and sealants of the future and optimise them and launch them to the market for use on building sites. Our particular expertise when it comes to developing products consists of modifying system solutions in such a way that they meet specific requirements. For this reason, we manufacture flexible formulations based on silicones and hybrid polymers. Our technology centre therefore works in close collaboration with our customers to create products with excellent qualities for improved manufacturing processes. Using such products gives rise to technological progress – and ensures tangible market advantages.
Michael Futscher sums it up: "The simpler a product is for an installer or user to work with, the better it is for the customer."
Glue instead of screws
tremco illbruck's innovative hybrid polymers have a broad spectrum of applications which are particularly impressive: They combine the positive mechanical characteristics of a polyurethane with the outstanding qualities and reactive behaviour of a silicone. They therefore act as a bonding element between materials which are difficult to join together – for example, glass and metal or concrete. In this way, high-performance adhesives such as the hybrid adhesive SP350 can already replace the function of screws in the installation process.
"Our SP925 sealant is an innovative product" says Michael Futscher. "It is the first brushable window membrane on the market." Thanks to the hybrid technology, not only is it easy to apply this product to corners which are difficult to access during the window installation process, this product is also free from isocyanates, solvents and silicones.
60 years of experience at this site
Since 1949, the R&D department in Traunreut has been involved in research and development and application technology for locally manufactured products. With more than 60 years of experience, we bring a great deal of expertise to the table in the "Bavarian Chemical Triangle". Each day, the factory delivers 20,000 litres of up to 700 different adhesive and sealant products. In 2010, tremco illbruck made hybrid technology the focus at Traunreut, and since then the sales figures for sealants have seen a rapid increase, leading to a highly significant investment decision at the location: an automated mixing plant for hybrid sealants and additional modernisation and expansion measures for application technology.
A highly promising future
Michael Futscher's R&D team is already working on the sealants of the future today. The hybrid polymer-based adhesive range is continuously being further expanded. In addition to cost-effectiveness and new technical requirements for sealants for different construction materials, environmental aspects will play a significant role for sustainable construction. "Today, we are already at the forefront of the industry thanks to our products. As a result of the expansion of hybrid technologies, we will continue to respond to market requirements and the requests of our customers."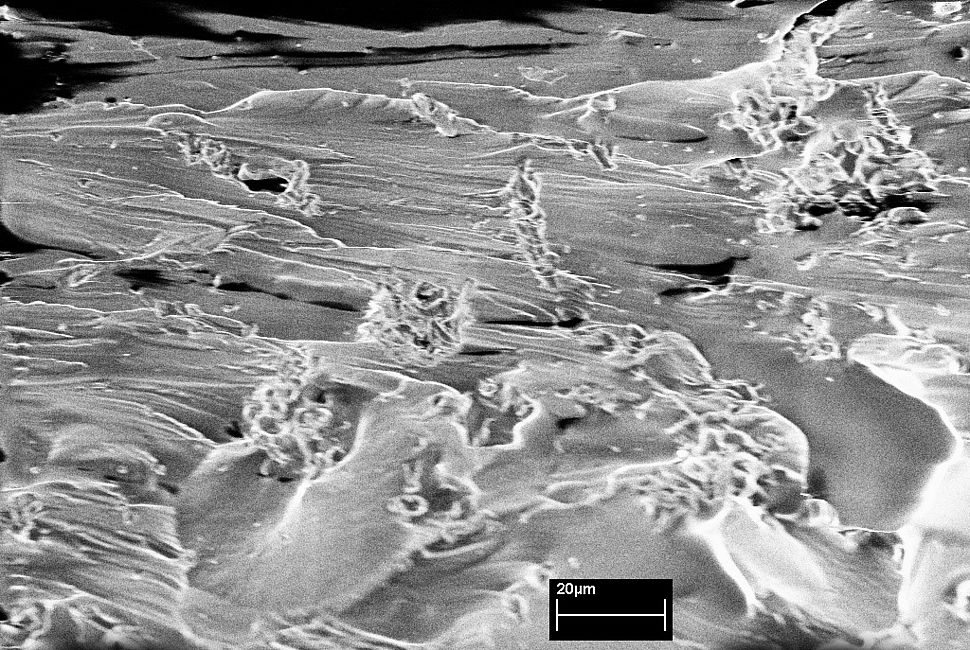 Chemistry is omnipresent. It plays a central role at tremco illbruck, too: when developing and manufacturing construction products, we use the functionality of polymers to ensure that our products become even more reliable.

Plastics are in high demand in the construction industry: this industry utilises approx. ¼ of all plastics. Polymers are used in many different areas within buildings. Sealants, insulating materials and adhesives based on polymers are particularly prominent (e.g. insulating fleece, joint sealants, PU foams and adhesives), whose characteristics are enhanced by the addition of plastics. Learn more. >>

---
---
Learn more about our other technology centres: